We got some games this month. I had to skim out a lot of them in order to keep this article tidy.
Chivalry 2
Chivalry 2 is a sequel to the infamous game known as Chivalry. In all honesty, it doesn't look much different from the original in my opinion, but it's still cool to see. Games like this make me wish that Europeans were still cool, but of course it is a work of historical fiction.
Guilty Gear -Strive-
Guilty Gear is one of those games that is almost exclusively for people who have no life (such as myself), so I am certain that all sort of nerds will be rejoicing at the newest entry in the series. I think it looks like a pretty cool fighting game, but long-time fans of the series have certainly had a couple of issues. You may assess at your own leisure how detrimental these issues actually are.
Ratchet & Clank: Rift Apart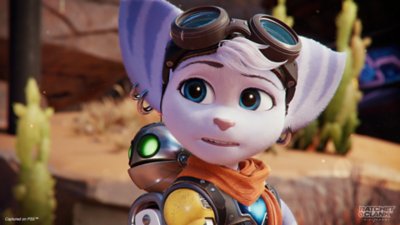 (the only reason half the internet cares about this game)
The new Ratchet & Clank has finally released, although the commonly accepted fact of the PS5 having no games still essentially holds true. Ratchet & Clank has always been one of the saving graces of Sony, with it being one of the most consistent franchises that they have. Rift Apart looks pretty good, I must say. Keep up the good work, Sony Entertainment Ltd.
Scarlet Nexus
Scarlet Nexus is a game about some stupid anime protagonist. I don't really care enough to look up what it's actually about, but if you're a fan of these types of games, you probably already know about Scarlet Nexus anyways. Tune in next month when I stop talking about anime games in a demeaning manner.
Disgaea 6
Just kidding, there's still more anime from this month. I'll be honest in saying I also don't care, but I know that Gabe probably does, so I'm choosing to include it here. The game follows our beloved protagonist Papa Smurf from the previous games on his quest to stop Gargamel or something.
Doki Doki Literature Club Plus
Even DDLC has its own fumo plushes
Doki Doki Literature Club was quite popular back in 2017 when the original came out. Now I suppose Dan Salvato has gone and made an updated version of it. It's basically a "deluxe" type deal, but there seems to be quite a bit of bonus content and just straight up new stuff.